EM115-Mod MID approved 230V 100A/330mV ac input
modbus single phase din rail energy meter18mm wide


Main Functions and features: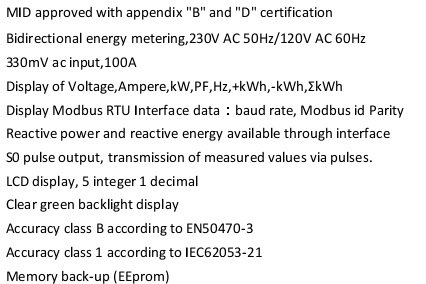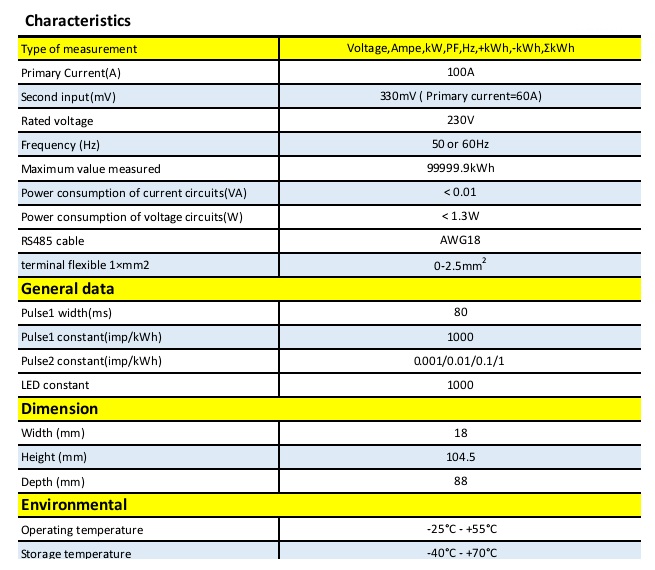 Main function:
Measuring Function
Meter can measure import active energy , export active energy ,total active energy .Import reactive and export reactive energy available through interface

Electricity parameters measurement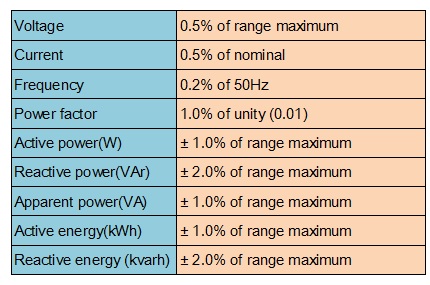 Display function
When the power on, the smart meter will initialize and do self-checking .

Smart meter have two status: cycle display status and button press display . When pressing the button, will display total active energy, import active energy, export active energy, voltage, current, active power, frequency, power factor, Modbus id, baud rate , parity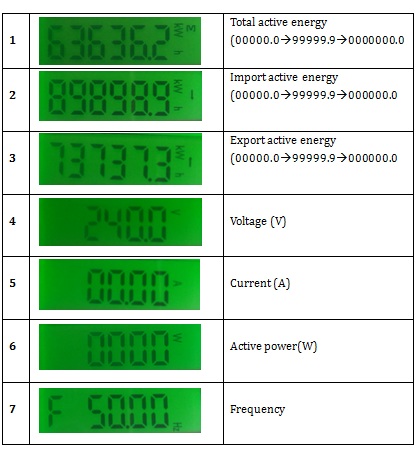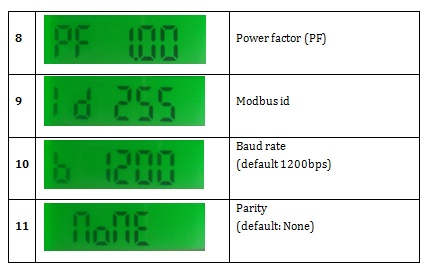 Communication Function
The meter provide RS485 port for remote communication. Communication parameters can be selected from the set mode.
RS485 communications transfer rates allow selected at 1200bps, 2400bps, 4800 bps and 9600bps, default is 9600bps.
Parity: None/Even, default is None.
Modbus address: 001—255, default is 001.
Using communication function , the smart meter can connection to the Fineco Cloud.The reading can be viewed through the web
browse at any time.
Pulse output function
The meter have two pulse output. Both outputs are passive type. Pulse output 2 is configurable. Constant can be select: 0.001/0.01/0.1/1 imp/kWh or imp/kvarh
Pulse width: 60/100/200ms
Pulse output1 is fixed up with total kWh. Constant is 1000imp/kWh

CT specification
CT specification please browse:
http://www.fineco.cn/Split-Core-Current-Transformer-333mV-output-pd6219574.html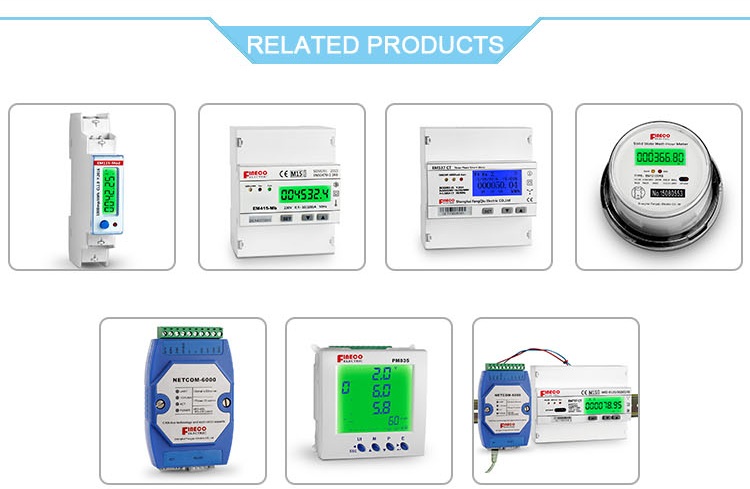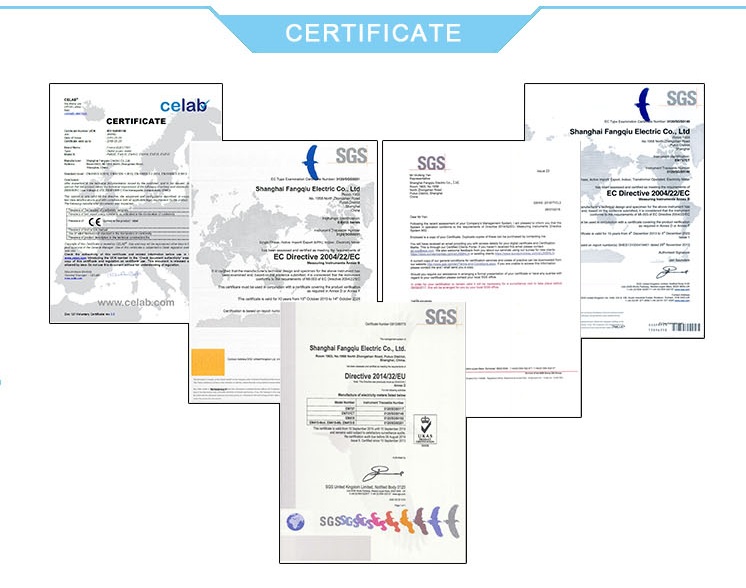 Wiring diagram: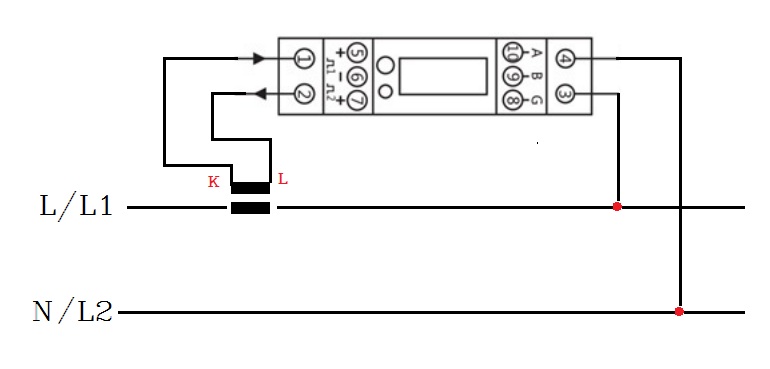 1/2                      CT in &Out

        3/4                      L / N input
        5/6                      S01  1000imp/kWh
        7/6                      S02  Configurable
       8/9 /10                RS485 Communication contact
      TX/RX(+)              Terminal 10  
      TX/RX(-) ,             Terminal 9
      G485                    Terminal 8