EM115-Mod-WL MID approved 230V 5(45)A single phase wireless LoRa energy meter


Main Functions and features:
Meter specification: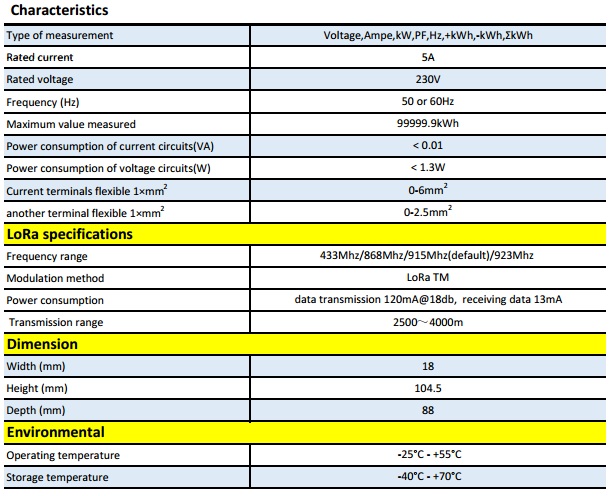 Main function:
Electricity parameters measurement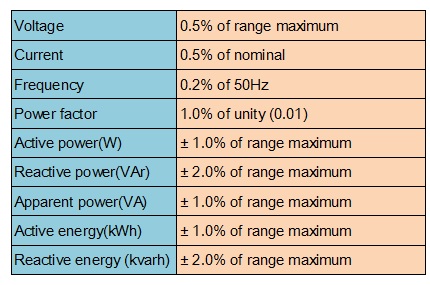 Measuring Function
Meter can measure import active energy , export active energy ,total active energy .Import reactive and export

reactive energy available through interface

Display function
When the power on, the smart meter will initialize and do self-checking .

Smart meter have two status: cycle display status and button press display . When pressing the button, will display

total active energy, import active energy, export active energy, voltage, current, active power, frequency, power factor,

Modbus id, baud rate , parity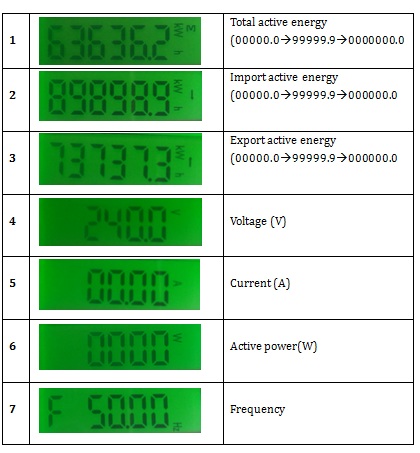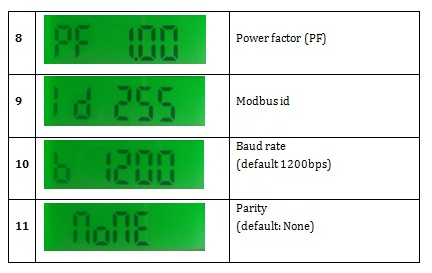 Wireless Communication Function
EM115-Mod-LoRa is a smart energy meter with LoRa module built inside. It is compliant with smart meter reading system requirements for long distance transmission of small data supporting the LoRa communication technology.
The smart meter data communication process can be adjusted to adapt to different distances and rates. Communication distance is 2.5-4km.
The smart meter support communication protocol is Modbus RTU

Pulse output function

The meter have two pulse output. Both outputs are passive type. Pulse output 2 is configurable. Constant can be select: 0.001/0.01/0.1/1 imp/kWh or imp/kvarh
Pulse width: 60/100/200ms
Pulse output1 is fixed up with total kWh. Constant is 1000imp/kWh