EM415-Mod 10(100)A lcd display single phase din rail mounted kwh meter

Main Functions and features: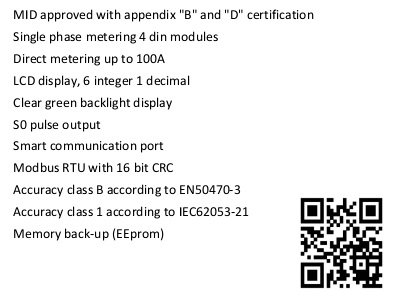 Pulse output function
Smart meter is equipped with a pulse output which is fully separated from the inside circuit.

Reading the meter
The smart energy meter is equipped with 6+1 LCD display, which is used as recording consumption and can't be reset to zero. The number system is based on units of 10. And unit is kWh.

Communication Function
Meter have modbus COM.

Programming Function
By the button on the nameplate ,the meter can be set modbus id, baud rate and password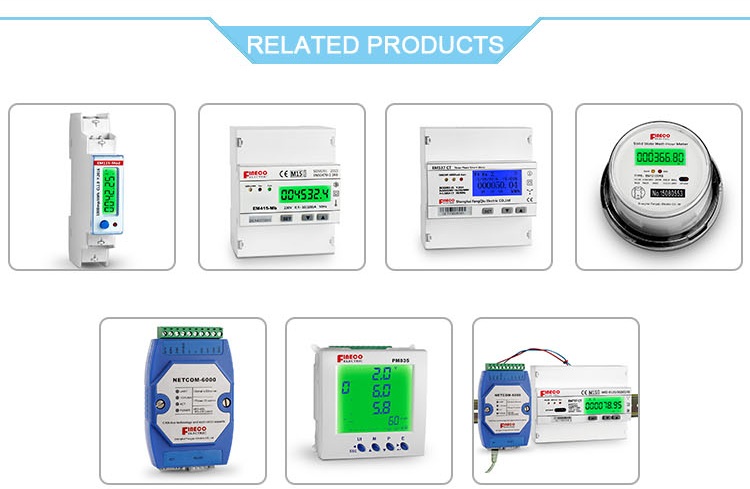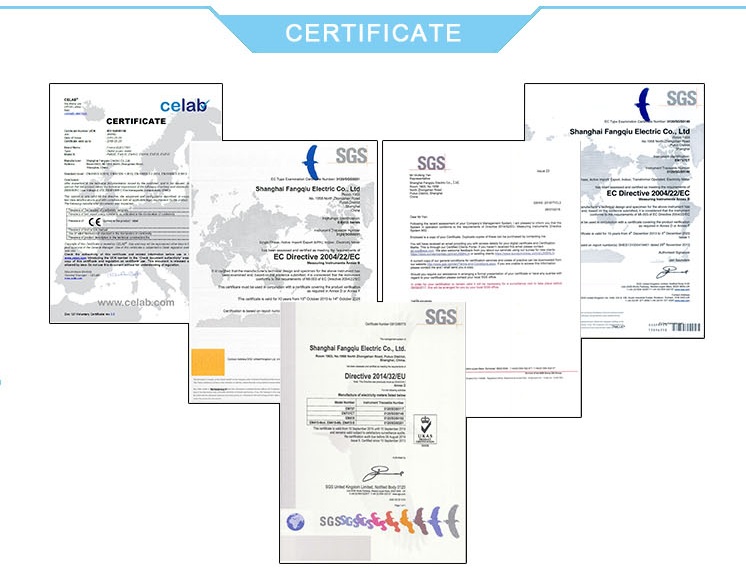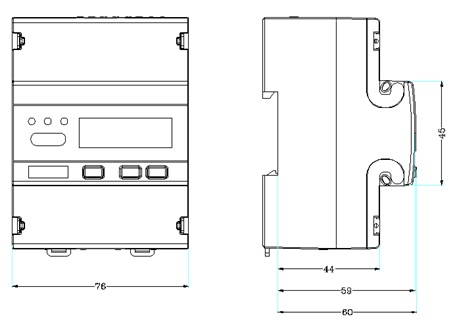 wiring diagram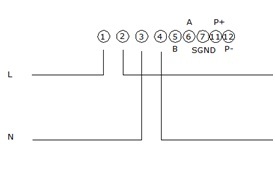 1/2 Phase in & out
3/4 Neutral
5&6&7 A /B/SGND Communication contact
11 &12 Test pulse output contact(12-,11+)