EM737 CT MID apporved three phase energy meter
three phase multi rates kwh meter rs485 modbus meter


Benefits and Main Features: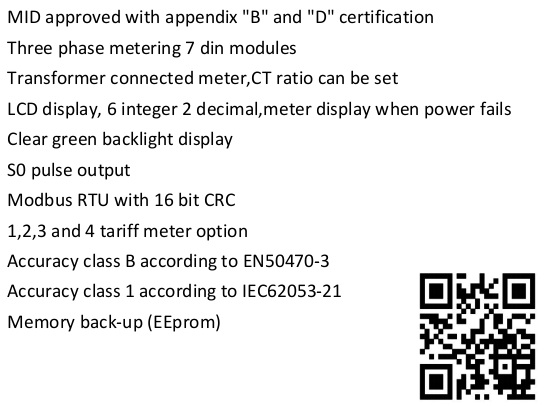 Measuring Function
On the EM737'S front panel, there are three LED, active/reactive energy pulse light, and alarm indicator lights .Meter can measure import & export active energy , import & export reactive energy. The measurement type can be se

Display function
Smart meter have two status: cycle display status andbutton press display .When pressing the button, User can set according their request. Button press will Backlight the LCD. Display cycle can be set within 5~20 seconds, The default is 5 seconds
Electricity parameters measurement and monitoring
Measure record and display voltage, current, power and power factors. error is not more than ±1%.
Communication Function
With an infrared COM and a RS485 COM. Its physical layers are independent with each other. One communication channel will not be affected by the other one. The meter can realize data acquisition, broadcast time setting, read, program and manage through hand-held terminals, data acquisition terminal, test equipments and computers. Communication protocols fit Modbus RTU standard.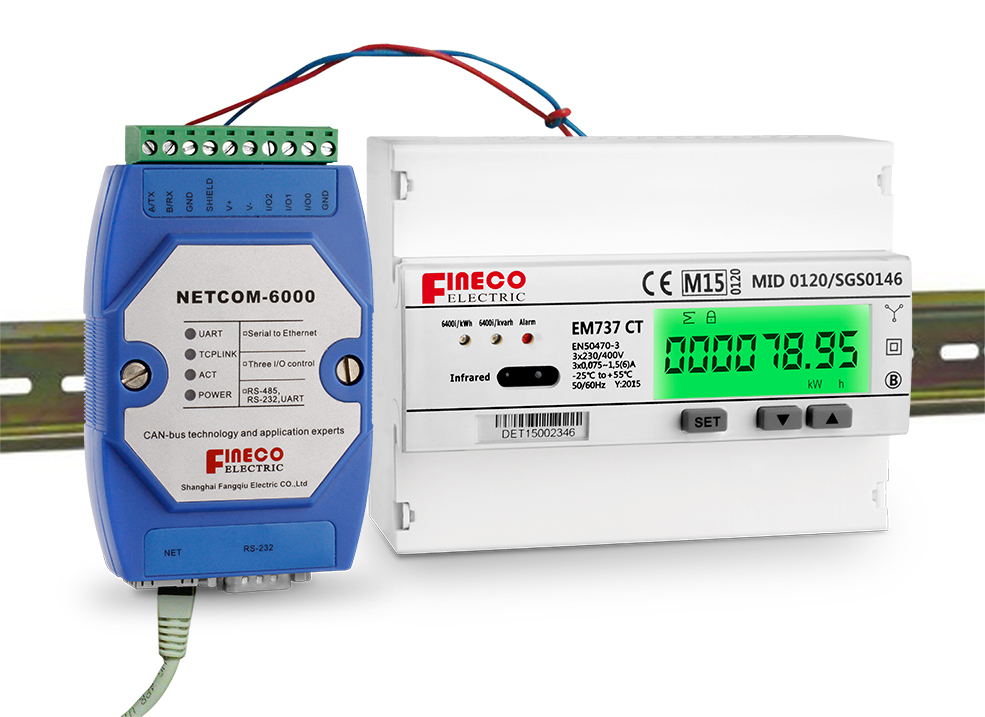 Using communication function , the smart meter can connection to the Fineco Cloud.The reading can be viewed through the web browse at any time.
Alarm function
When the meter connect wire wrong example: current reverse, lost phase and reversed phase sequence , the meter will display, the ALARM led will be on.
Pulse output function
Smart meter is equipped with a pulse output which is fully separated from the inside circuit. That generates pulses in proportion to the measured energy .include the testing pulse output of active energy and reactive energy. 8/ 11 Test pulse output contact (P+/P-),9/ 11 Test pulse output contact (Q+/Q-)
Option
Load Profile,3 channels 4095 recorders, interval 1-65535 min can be set
DO output (control by RS485 communication)