EM115-Mod-DO V2 Upgrade remote prepaid function
Views: 26 Author: Site Editor Publish Time: 2019-09-17 Origin: Site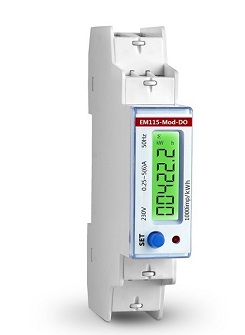 EM115-Mod-DO V2 Upgarde remote prepaid function
Δ. EM115-Mod-DO V2 can realize prepaid electricity consumption mode and consume later.
Δ. User purchases electricity credit by RS485 communication, the meter decreases progressively the remaining credit. When the residual credit is zero,it will send out power off signal to control load switch for automatic switching off.
Δ. The meter can be set to have load threshold for electricity consumption by user. When the power load is greater than load threshold, if overload status continues for 3 min, the meter will disconnect user load.
Δ. Over/lower voltage trip