EM415-Mod-WL single phase smart energy meter with LoRaWAN® communication
Views: 163 Author: Site Editor Publish Time: 2019-08-08 Origin: Site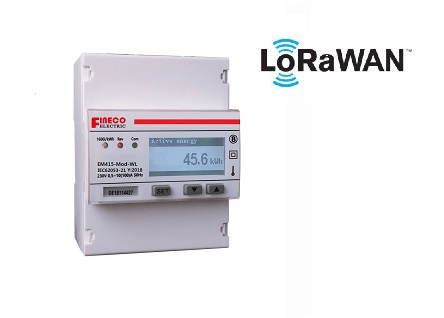 EM415-Mod-WL,we developed a new type smart energy meter with loraWAN communication in August,2019. It sends data to LoRaWAN gateway through LoRaWAN wireless network.

What is the LoRaWAN®
The LoRaWAN® specification is a Low Power, Wide Area (LPWA) networking protocol designed to wirelessly connect battery operated 'things' to the internet in regional, national or global networks, and targets key Internet of Things (IoT) requirements such as bi-directional communication, end-to-end security, mobility and localization services.
Protocol Layer
Network architecture
Test Report with ThingPark cloud:
Every 15minutes, the cloud platform will receive two packets of data from the EM415-Mod-WL.